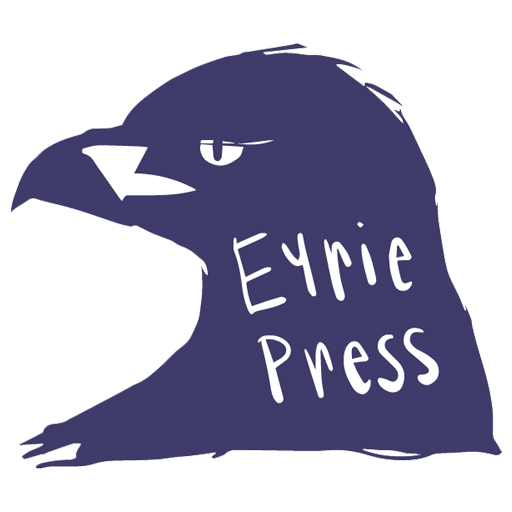 Eyrie Press was a small independent press based in the fens of eastern England, established and run largely by me, with the support of three fabulous directors. It was a social enterprise and Community Interest Company which:
published books that featured groups underrepresented in fiction
supported new and emerging writers and illustrators, particularly those living in the east of England
brought literary activities and opportunities to our local region, which has many areas of rural isolation
We published a variety of books, including literary novels, children's picture books, ghost stories and historical colouring books!
Sadly, Eyrie Press had to close in May 2022.
A Year in my Fenland Kitchen by Annie Graves
Our last book published was A Year in my Fenland Kitchen by Annie Graves, which was launched via a Kickstarter campaign in April 2022.
More than a decade ago now, Annie Graves and her husband took on an allotment on the edge of the small market town where they live in Fenland, Cambridgeshire. About the same time as acquiring the allotment, Annie started writing a blog, Fenland Lottie, as a means of recording what they grew, the successes and the failures, and the meals that she made with their produce.
This book has grown out of that blog. The recipes, whilst not strictly vegetarian, are mostly plant-based, often using the vegetables and fruit from the allotment and following the seasons as they unfold.
Whilst writing her blog, Annie also developed a love of photography, and all the photos in this book are hers.
BUY YOUR COPY BELOW
This book has had a limited print run and copies are available while stocks last.
(We dispatch worldwide. Postage will be added at checkout.)